What is a Flight Confirmation Code?
A flight confirmation code is an alphanumeric sequence that identifies a specific reservation.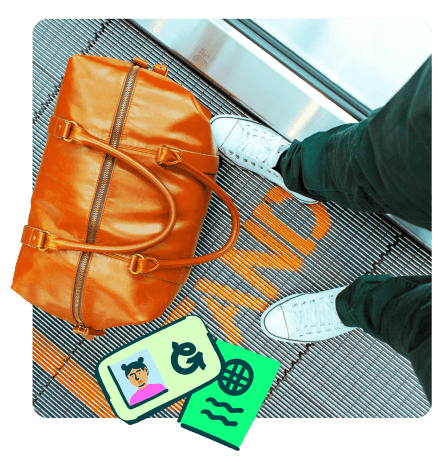 Meet the travel membership saving you hundreds of dollars on flights. We've helped millions travel and experience the world without breaking the bank.
These are used in conjunction with a PNR, which stands for "Passenger Name Record." A PNR contains personal information about the passenger, so, taken together, a record locator and PNR tie a specific person to a specific reservation. Technically, a PNR isn't the same thing as a flight confirmation code, but the two are often conflated.
Passengers and airline employees use flight confirmation codes and PNRs to manage existing reservations or check into a flight.
Note that while you may have booked an entire flight itinerary in one transaction, if your itinerary includes more than one airline you may have different record locators and PNRs for the same trip. For instance, if the first segment of your trip is on United Airlines and the second is on Lufthansa, the PNRs will be different for each segment. 
Sometimes, the airline through which you booked your trip will show both their PNR and the partner airline's PNR, but that's not very common. You may need to call both airlines to make sure you've got all the confirmation codes you need.
How can I check my ticket confirmation? How do I find my flight confirmation number?
When you receive an email confirming your ticket purchase, it should include your flight confirmation number prominently—often in the subject line as well as near the top of the email itself. Many airlines will also show your confirmation number on the screen just after you've booked, even before an email is sent, and the code will also be on your boarding pass once you've checked in. If you have any trouble finding it, call the airline.
At any point after booking, you can use your confirmation code to check your reservation on the airline's website. It's a good idea to write the number down somewhere, whether that's an app on your phone or an actual piece of paper in your wallet, so it's handy until you're back from the trip.
>> Going members get amazingly cheap flights delivered right to their inboxes.
Last updated Jun 12, 2023