What is a Contract of Carriage?
A contract of carriage outlines the rights and obligations of the parties to that contract.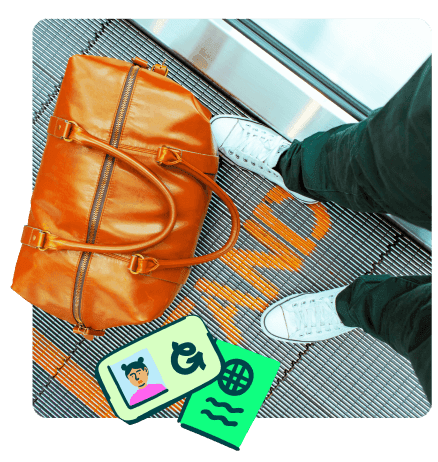 Meet the travel membership saving you hundreds of dollars on flights. We've helped millions travel and experience the world without breaking the bank.
Where can I find an airline's contract of carriage?
Usually airlines have their contract of carriage available on their website. You can do a simple web search for "[airline name] contract of carriage" and get to the right page pretty quickly. Finding it isn't necessarily the tricky part—and we've linked a bunch below to make it easier. Understanding what you're reading might be the challenge.
How do I read an airline's contract of carriage?
The contract of carriage includes a whole bunch of legalese and it's a lot of text—which may or may not have a helpful table of contents.
The document will include deadlines for checking in for a flight, who's responsible when a flight is delayed, procedures for refunds, and much more. Rather than reading the whole thing, you can instead search for specific words that will help you find just the sections you're interested in. To do a keyword search on a website, just hold CTRL+F (on a PC) or Command+F (on a Mac). Then type in the word or phrase you're looking for.
Is an airline ticket a contract?
Basically. While the ticket is not the actual contract, by buying an airline ticket you are agreeing to the airline's contract—so you wouldn't have the ticket without having agreed to the contract.
Going members get amazingly cheap flights delivered right to their inboxes.
Last updated Jun 12, 2023