What is a Global Distribution System (GDS)?
A GDS is a computerized network that facilitates transactions between travel service providers and travel agents.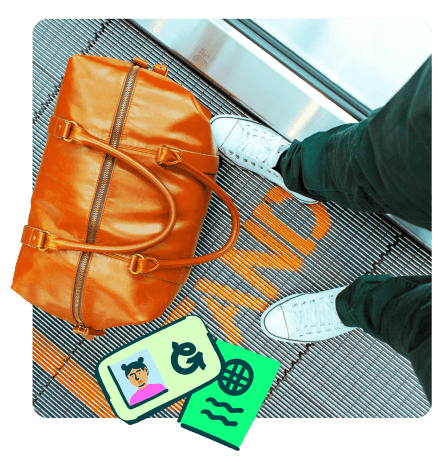 Meet the travel membership saving you hundreds of dollars on flights. We've helped millions travel and experience the world without breaking the bank.
It allows agents, both human and technological, to review information, compare prices and schedules, and make purchases from multiple different vendors in real time to quickly and efficiently create an itinerary for their clients.
The first GDS, called the Semi-Automated Business Research Environment, or Sabre, was developed in collaboration between IBM and American Airlines with the express purpose of automating the airline's internal reservation system.
Before it came online in the early 1960s, all flights were booked and managed manually by airline reservationists, making for a time-consuming, labor-intensive, and easily bungled process.
Sabre revolutionized the industry and led to the creation of several additional GDS, each catering to different airlines or airline groups. By the 1970s, independent travel agencies were granted access and the concept eventually grew to encompass not just airline bookings, but also car rentals, cruises, hotels, trains, and other travel services.
How a GDS works for travel agents
Travel agents (again, both human and online) are the primary target for today's GDS networks. A GDS delivers data in real-time, so agents can determine which particular flights, accommodation, or other services best suit their client's needs in seconds. And because GDSs have expanded to other travel services, the entire combination (i.e. flight, car, hotel) can be purchased on one platform, eliminating the hassle of booking each component individually. GDSs also alert agents to limited-time sales, special rates, and promotional packages that further incentivize their use.
What are the major GDSs?
Sabre, Travelport (the majority owner of Galileo, Apollo, and Worldspan), and Amadeus represent the leading GDSs today.
Different corporations partner with different GDSs, so each system connects agents to their own set of participating vendors. For example, Sabre can be used to book flights with American, JetBlue, Cathay Pacific, and China Air, among a host of major airlines, as well as hotel rooms from chains like Kimpton Hotels & Restaurants, Preferred Hotel Group, and others. Amadeus, on the other hand, works with British Airways, Southwest, Qantas, Lufthansa, and more. As the corporate landscape keeps shifting, however, some travel retailers have cut deals with several different GDSs simultaneously, allowing certain aspects of their services to be accessed through multiple channels.
Are Expedia and other online booking agencies considered GDSs?
While they aren't standalone GDSs, online travel agencies (OTAs) like Expedia use GDSs to fuel their backend by connecting users to their fleet of travel-related services. When you search for a flight, hotel, or car rental on Expedia, many of the options that surface come from a GDS like Sabre.
The GDS is then responsible for facilitating the transition between the vendor (i.e. American Airlines) and the user (i.e. you). Entering into an agreement with a GDS lets an OTA like Expedia tap into a massive inventory in one fell swoop.
Which travel agency GDS is best?
Since only three main GDSs dominate the market, recommending a single "best" is near impossible. Each have their benefits and drawbacks depending on an agency's specific needs and the needs of their clients, from frequently-visited destinations and preferred hotel brands to preferred modes of travel. What's more, travel companies can terminate or begin new contracts with one or more GDSs at any given time.
As an end user, you really don't need to know which GDS powers the online travel agency you're using to search for flights; most likely the OTA is using several. What's more important is the functionality of the online search engine or OTA and its ability to surface the cheapest flights.
Last updated Jun 12, 2023