What is Off Season?
Off season (or low season) is when fewer people are traveling, so prices are lower and crowds are smaller.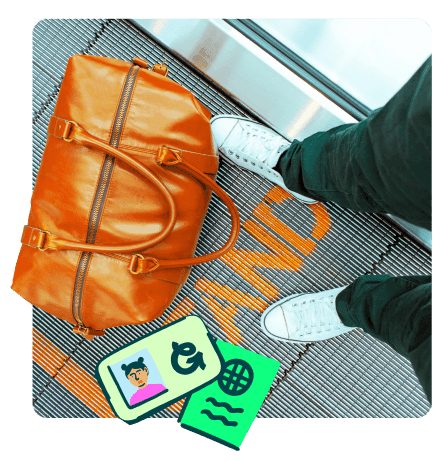 Meet the travel membership saving you hundreds of dollars on flights. We've helped millions travel and experience the world without breaking the bank.
There are different times of the year when any given destination can expect more or fewer visitors. The "high season" or "peak season" is, as the name suggests, the busiest or most popular period for tourism. The opposite end of that spectrum is known in the travel world as the "low season" or "off season."
One of the biggest factors that determine a city or region's off season is climate. After all, a blizzard doesn't make a city walking tour very appealing, and a hurricane can do some serious damage to residents and visitors alike.
In sports, an "off season" indicates the break between a season of games. In travel, an "off season" doesn't mean that nothing is happening or no one is visiting a place, it just means there may be a few reasons travelers might prefer to visit during other times of the year. In fact, there are some benefits to traveling in the off season—not least being lower prices and smaller crowds.
When is off season?
Because weather isn't as static or predictable as a calendar, off season can vary quite a bit around the globe.
In the northern hemisphere, the off season is roughly November–February, excluding the holidays. In the southern hemisphere, it's roughly June–August. In other words, each coincides more or less with that hemisphere's "winter" months. Because the northern hemisphere has a disproportionately larger population, however, tourism numbers worldwide actually dip from November–February.
Specific regions, countries, and cities may have their own off season based on local festivals or microclimates, but here's a general rundown of off season timing around the world. 
Australia and New Zealand: Spring and winter, usually April–June
Caribbean: Hurricane season, usually August–November; while hurricane season begins in June, it doesn't peak until a few months later
Hawaii: Late spring (mid-Apr to early June) and fall (Sept to mid-Dec, excluding Thanksgiving)
Europe: Winter, usually November–March, except Christmas, New Year's, and (occasionally) Easter (January and February typically have the lowest tourism numbers); some destinations may also be slightly busier in November–December because of Christmas markets
North America: Winter, usually November–March, except Christmas, New Year's, and (occasionally) Spring Break; some destinations are the exact opposite, however, such as ski resorts or Florida beaches (where winter is peak season)
South America: Winter, usually June–August; some exceptions to this are Equatorial countries where off season is October–May (rainy season); the Amazon where low season is January–June (more rain and mosquitoes); Colombia where low season is October–November (rainy season); and Peru where low season is January–March (rainy season)
Africa: Travel seasons vary significantly by region on this enormous continent; in East Africa off season is April–June and October–December (heavy rains; some areas also hot and humid); in North Africa off season is June–August (extremely high temperatures); in Southern Africa off season is November–April, except the holidays (rainy season); and in West Africa off season is April–July and September–October (heavy rains) in the southern part of West Africa; July–September (heavy rains) in the northern part of West Africa
Asia: Travel seasons vary significantly throughout Asia, particularly between mainland countries and island nations; off season in Central Asia is November–March (extreme cold in some areas); in East Asia it's November–March (cold weather); in South Asia it's May–September (heat and monsoons); in Southeast Asia it's May–September (rain and monsoons) for most mainland countries and October–March (rain and monsoons) for most island countries; and in West Asia and the Middle East, off season is May–September (extreme heat)
How does off season affect airfare?
Airfare certainly fluctuates based on the seasons, but those changes may be based not only on the season in your destination—they may also include the season in your departure region.
So, while travelers can usually expect the off season to mean reduced fares, you may run into a situation where it's the off season where you're going but peak season at home. For example, US travelers visiting Sydney in June—trying to take advantage of off-season winter prices in Australia—may find airfare is no less costly simply because it's summer in North America and that's the busiest travel season for Americans.
>>Join Going and get cheap flights and travel tips delivered right to your inbox.
Last updated Jun 12, 2023