What are Roundtrip Flights?
A roundtrip flight is an itinerary with one flight to a destination and another flight back from that destination.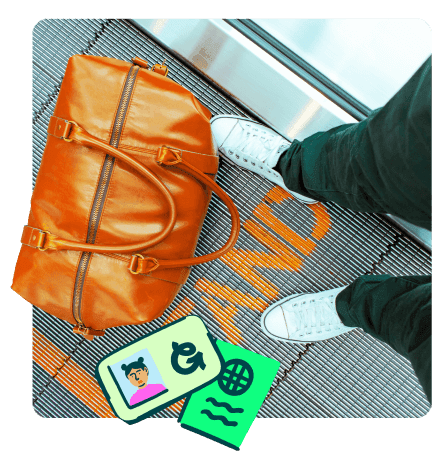 Meet the travel membership saving you hundreds of dollars on flights. We've helped millions travel and experience the world without breaking the bank.
When flying internationally, are roundtrip flights cheaper than two one-way flights?
Why are international roundtrips cheaper than two one-ways?
Blame business travelers. This group of travelers (a) is not price-sensitive, and (b) often needs to book at the last minute. Since they don't know their plans, they often have to book one-ways. Leisure travelers, on the other hand, are very price sensitive, and tend to know their plans farther in advance.
By keeping one-way flights more expensive, airlines are able to get extra revenue out of the business travelers who can't book their return flights as far in advance, and are willing to pay more for that flexibility.
As more international low-cost carriers have popped up, this has begun to change to some extent, but generally you're still better off booking a roundtrip.
Can I buy a roundtrip ticket for a one-way trip?
Technically, you can buy a roundtrip ticket and only use it to go one-way, but airlines frown upon this. And, you can only skip the return flight. If you miss a segment of your trip, the airline may cancel the rest of your ticket without giving you a refund. Which means if you buy a roundtrip ticket planning to use it only one way, make sure the leg you plan to ditch is the last leg of the trip.
Can I buy a roundtrip ticket to one city and home from another?
A "roundtrip" that arrives in one airport and departs from another (e.g. NYC to London, Paris to NYC) is called an open-jaw flight (often referred to as a multi-city itinerary in flight searches). While not a traditional roundtrip, it's booked as one ticket, typically making it cheaper than two one-ways.
How long can you stay on a roundtrip ticket? Can you buy a roundtrip ticket with open return date?
In most cases, your best bet is to pick a date that is far enough out, purchase a flexible fare, or go with an airline that doesn't charge change fees, and then just change your flight when you figure out when you're going home. Even if the airline charges a change fee, it can be worth paying the extra money if you need the flexibility.
‍
>> Join Going and get cheap flights and travel tips delivered right to your inbox.
Last updated Jun 12, 2023