What is an Airline Alliance?
An airline alliance is an agreement between airlines to share routes and resources and extend reciprocal benefits.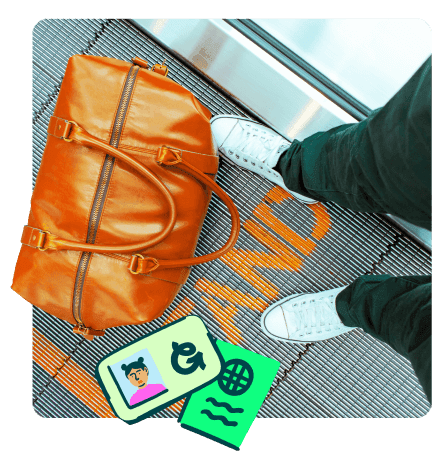 Meet the travel membership saving you hundreds of dollars on flights. We've helped millions travel and experience the world without breaking the bank.
What are the major airline alliances?
There are three big airline alliances: Star Alliance, oneworld, and SkyTeam.
What airlines are in the Star Alliance?
The following airlines are part of the Star Alliance:
Aegean
Air Canada
Air China
Air India
Air New Zealand
ANA
Asiana Airlines
Austrian
Avianca 
Brussels Airlines
Copa Airlines
Croatia Airlines
Egypt Air
Ethiopia
EVA Air
LOT Polish Airlines
Lufthansa
SAS
Shenzhen Airlines
Singapore Airlines
South African Airways
Swiss
TAP Air Portugal
Thai Airways
Turkish Airlines
United Airlines
What airlines are in oneworld?
The following airlines are part of oneworld:
American Airlines
British Airways
Cathay Pacific
Finnair
Iberia
Japan Airlines
LATAM (will leave oneworld on October 1, 2020)
Malaysia Airlines
Qantas
Qatar Airways
Royal Jordanian
S7 Airlines
Sri Lankan Airlines
Fiji Airways
Royal Air Maroc (joining in mid-2020)
What airlines are in SkyTeam?
The following airlines are part of SkyTeam:
Aeroflot
Aerolineas Argentinas
Aeroméxico
Air Europa (will leave SkyTeam likely in 2020)
Air France
Alitalia
China Airlines
China Eastern
Czech Airlines
Delta Air Lines
Garuda Indonesia
KLM
Korean Air
Middle East Airlines
Saudia
TAROM
Vietnam Airlines
Xiamen Air
Which is the biggest airline alliance?
The Star Alliance is the biggest airline alliance in terms of number of participating airlines, with 26 airlines in total. However, the SkyTeam alliance actually transports more passengers each year (730 million to Star Alliance's 728 million).
How do airline alliances work?
Members of airline alliances work together to share everything from flight routes to airport lounges, ground crews, and even their booking systems. An alliance benefits the airlines financially, but it also helps travelers by providing routes to more places in the world without you having to book separate flights.
What are the benefits of alliances?
Airline alliances have several benefits for both the airlines and passengers. By working with other airlines, an airline can expand its route network to be much larger than what would exist with any one airline. 
When things go wrong, an airline that's part of an alliance has more options; for example if you miss your connecting flight on United, you could be put on the next flight operated by any of their alliance partners that gets you where you need to go. 
Airline alliances also allow bag interlining (you can check your bag with Delta and it'll be checked through to your connecting flight with Air France, for example), and they allow you to use your points accumulated on one airline to travel on an allied airline. Plus, you'll still earn miles with your airline of choice. Finally, you'll have access to other airlines' lounges. For example, oneworld elite members have access to over 650 airport lounges around the world.
What's the difference between an alliance and codeshare?
A codeshare occurs when two airlines realize that there's a specific benefit to working together and sharing their "codes" on each other's flights. Similar to an alliance, codesharing helps generate more business for the airline, especially when an alliance doesn't have flights flying to a specific destination, and gives travelers more options.
For example, although Cathay Pacific flies to Toronto and Vancouver, it doesn't offer flights to smaller destinations in Canada, and neither do any of its oneworld alliance partners. For example, if you wanted to fly from Hong Kong to Calgary, you could fly Cathay Pacific to Vancouver, but then you'd have to book a separate flight from Vancouver to Calgary. By codesharing with Air Canada even though they're in different alliances, Cathay Pacific can give its passengers access to more destinations.
Sometimes on your ticket, you'll notice an "operated by" beneath your itinerary. This text is how you'll know you're on a codeshare flight (although you'll also be informed of this when you first purchase your ticket). For example, you may have booked a flight to Hawaii on American Airlines, but you'll see "Operated by Hawaiian Airlines" somewhere on your ticket. 
If you're wondering about the baggage policy across different airlines: the policy of the carrier operating the flight (or the first carrier, if you have connections on multiple airlines) is usually the policy that applies.
Going members get amazingly cheap flights delivered right to their inboxes.