What is Flying Standby?
Standby is a request to fly on an earlier flight than you're ticketed for, if there are empty seats last minute.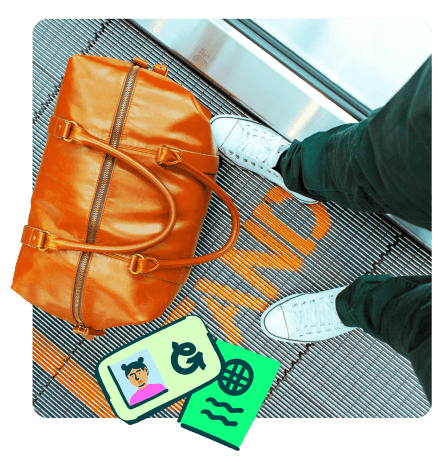 Meet the travel membership saving you hundreds of dollars on flights. We've helped millions travel and experience the world without breaking the bank.
Once upon a time, travelers were able to simply show up at the airport and buy a cheap last-minute ticket to fill empty seats on a plane. Today, however, airlines typically charge a lot more for last-minute tickets, and standby tickets are essentially only available to airline employees and their companions traveling on a "buddy pass." 
If you're a member of the general public, your options for flying standby are much more limited: You can fly standby if you have a ticket for a flight and you're trying to get on an earlier one, or you may fly standby if you've missed your flight and are waiting to get on the next available one.
How does flying standby work?
At one point, flying standby meant that if there were empty seats on an earlier flight on the same route (and airline), you could change to that one for free. These days, most airlines charge for the service, the exception being for elite flyers. Two other exceptions: Southwest and JetBlue both offer free same-day changes (though if the flight you want to switch to is sold out, there's a $75 standby fee on JetBlue; on Southwest standby is free on an "Anytime" fare). 
It's important to note that some fare classes, like basic economy, may be ineligible for the service at all, whether paid or complimentary.
If you're looking to fly standby, the process differs by airline. On some you might be able to add yourself to the list and pay the fee online, or you might have to call the airline. If you're already at the airport, you can typically request standby at check-in or at the gate. Usually, standby seats are filled on a first come, first served basis. You might not clear on the standby list until boarding is complete.
You might also fly standby if you've missed your flight (because, for example, your connecting flight was delayed) and the airline isn't sure there will be seats on the next available flight.
How much does it cost to fly standby?
Same-day standby flights are free on Southwest with an Anytime or Business Select fare (if you purchased a Wanna Get Away Fare, you'll need to upgrade your fare in order to fly standby). Other airlines charge anywhere from $25 to $75 for the service.
Can you save money by flying standby?
Only airline employees and their companions flying on a buddy pass can really save money through flying standby. Otherwise you'll have to already have purchased a ticket to even fly standby at all, and in most cases, you'll pay at least a small fee to do so, unless you're an elite flyer.
>>Join Going and get cheap flights and travel tips delivered right to your inbox.
Last updated Jun 12, 2023