What is a Stopover Paid by Carrier?
Some airlines make it easy to spend a day or two on a stopover on a "stopover paid by carrier," or "STPC."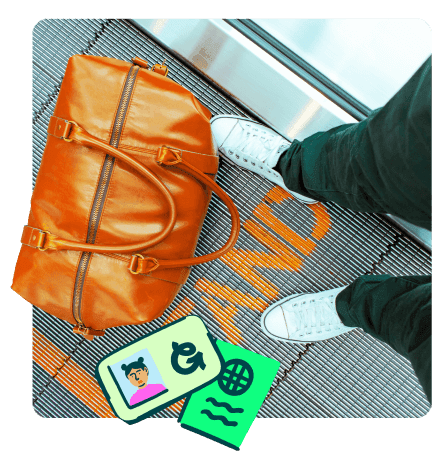 Meet the travel membership saving you hundreds of dollars on flights. We've helped millions travel and experience the world without breaking the bank.
What airlines allow free stopovers? How do you book a flight with a free stopover?
The list of airlines offering free stopovers changes fairly regularly, as some are temporary promotions and others simply alter what's included from time to time. While this list is a good starting point, it's not exhaustive.
If you're curious about an airline's STPC program and it's not on this list, you can search for "stopover" or "free stopover" on the airline's official website to see if they've got anything available when you're ready to book.
While Singapore Airlines and Japan Airlines don't offer free stopovers per se, both official websites allow travelers to book multi-city itineraries with no additional "stopover" fees.
To book a free stopover with one of the airlines listed above, simply click on the link and follow the instructions—they make it easy. If the airline you're flying isn't listed, or the city you want to add on isn't an option with one of these airlines, you'll need to go the DIY route and book a multi-city itinerary. Just keep in mind that this isn't a "free" stopover, though the difference in price when adding a stopover may be relatively small.
Do airlines provide free hotel and tours for long layovers? Which airlines offer Stopover Paid by Carrier?
As if getting an additional city to explore isn't a sweet enough deal, sometimes you'll see options for free hotel stays or tours to make a stopover even harder to resist.. As noted above, these offerings change periodically, so this list isn't exhaustive.
It's not just airlines that put together free stopover packages—sometimes it's the airports themselves that do it.
In some cases, airlines and airports offer stopover packages for a small added fee—so they're not technically free, but they're so cheap they might as well be. 
How long can the free stopovers be?
The length of a stopover paid by carrier varies by carrier. For example, Icelandair allows passengers to stay up to seven days in Reykjavik for no additional airfare while TAP Portugal allows stopovers of up to five days. When the airline or airport is paying for a hotel, the stopover is generally one day.
>> Join Going and get cheap flights and travel tips delivered right to your inbox.
Last updated Jun 12, 2023