What is a Low-Cost Carrier?
Low-cost carriers are airlines that offer lower fares and fewer amenities than full service airlines.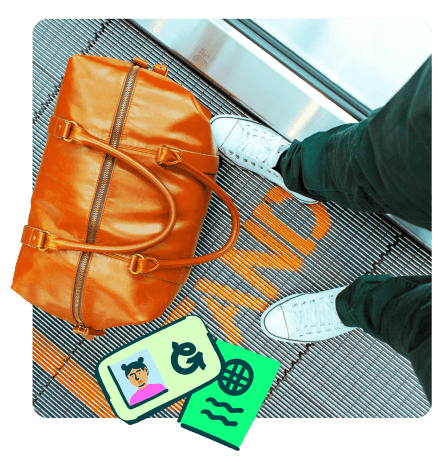 Meet the travel membership saving you hundreds of dollars on flights. We've helped millions travel and experience the world without breaking the bank.
What is the difference between low-cost carriers and full-service carriers?
While a lower price is one difference, it's not the only difference, and low fares alone don't mean an airline is a low-cost carrier. Many of the differences actually relate to how the airline operates.
On low-cost carriers, there is often only one class of service instead of the typical division of economy, premium economy, business, and first class (while some, like Norwegian, offer a premium class in addition to economy).  Many budget airlines also only have one type of airplane in their fleet, thereby reducing the training required for the crew, and some fly into secondary airports in busy cities rather than the most popular (and therefore more expensive) airports.
Most low-cost carriers don't have alliances and they use a point-to-point route network, rather than hubs, which can cause problems if your flight gets canceled. And, some take the "no-frills" idea to an extreme—for example, the seats on Ryanair planes don't have seat-back pockets, and they don't recline, both of which save on cleaning and maintenance costs.
While the most obvious difference between low-cost and full-service carriers is the extra fees low-cost airlines charge for things like in-flight beverages, carry-on bags, or pre-flight seat selection—many full-service airlines have responded to the low base fares of budget carriers by offering basic economy. With the introduction of basic economy, these full-service carriers have been able to offer similarly cheap fares that can compete with low-cost carriers (and that come with just as many extra fees). This has made the line between full-service and low-cost carriers much less clear for consumers. 
For an even more in-depth look at the differences, plus all the details you need to make an informed decision about what airline ticket to buy, don't miss our article, "Everything You Need to Know About Flying Budget Airlines."
Which airlines are low-cost carriers?
There are budget carriers in every country and every region, so this isn't an exhaustive list. These are some of the biggest and most popular low-cost airlines.
AirArabia
AirAsia X
Air Canada Rouge
Allegiant Air*
easyJet*
Eurowings
flybe
Frontier Airlines*
IndiGo
Jet2
Jetstar Airways
LEVEL Airlines
Lion Air
Mango
Norwegian Air
Pegasus Airlines
Ryanair*
Southwest Airlines
Spirit Airlines*
Sun Country Airlines*
Volaris
Vueling
WestJet
Wizz Air
* Note that these are airlines we don't send deals on at Going.
Are low-cost carriers safe?
In order for an airline to be allowed to fly in the US, it has to abide by the same FAA safety regulations whether it's a low-cost carrier or a legacy carrier. 
If you want to do more research on any particular airline, the AirlineRatings site has detailed safety ratings (along with other information) on every airline.
What's the best low-carrier?
We've got some criteria we apply to every fare we consider sending to our members—and some low-cost carriers routinely fit the bill, while others routinely do not.
Some of our favorite low-cost airlines are Norwegian, Air Canada Rouge, LEVEL Airlines, Southwest, and AirAsia X. Skytrax's most recent list of the best low-cost airlines lists the top five as AirAsia, easyJet, Norwegian, Southwest Airlines, and AirAsia X. Norwegian, AirAsia X, Jetstar Airways, WestJet, and Eurowings make up their top five best long-haul low-cost airlines.
What extra fees do low-cost carriers charge?
Each low-cost carrier has a different set of amenities it deems "extra," for which passengers are charged an additional fee beyond the price of the airline ticket itself. Some common fees are:
Carry-on bags: Sometimes the under-the-seat "personal item" is free, but a carry-on bag may cost extra.
Checked bags: Even the first checked bag is nearly always an additional charge. (Southwest is a notable exception here; they still allow two checked bags per passenger at no additional charge.)
Checking in at the ticket desk: Online check-in helps budget airlines reduce the cost of paying ticket agents.
In-flight services: Most charge for meals and alcoholic drinks, and some change for non-alcoholic beverages as well. In-flight entertainment options may also cost extra.
Advanced seat selection: Seats are sometimes not assigned until you check in.
>> Join Going and get cheap flights and travel tips delivered right to your inbox.
Last updated Jun 12, 2023