What is Shoulder Season?
Shoulder season is the travel period between the peak (or high) season and off (or low) season.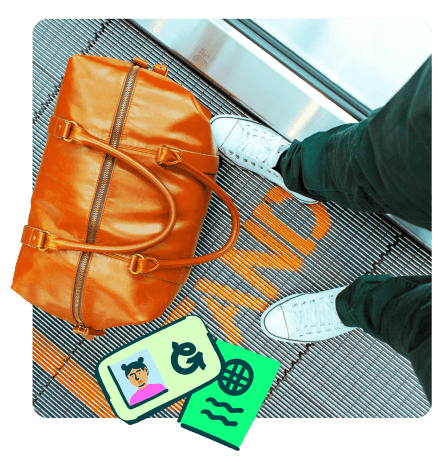 Meet the travel membership saving you hundreds of dollars on flights. We've helped millions travel and experience the world without breaking the bank.
What are the benefits and drawbacks of traveling during shoulder season?
There can be significant benefits to traveling during a destination's shoulder season. Prices tend to be lower than in high season and the weather tends to be better than in low season. 
On the other hand, depending on the kind of trip you want to take, those benefits may not apply. For example, if you're planning a ski vacation, you need snow—which means a spring trip probably won't do. And if you're looking to sunbathe on a sandy beach, autumn temperatures aren't likely to allow for that.
If you're just looking for a happy medium of some good prices (though maybe not the lowest), decent (though probably not perfect) weather, and slightly smaller (though not non-existent) crowds, shoulder season can be the ideal time to travel.
When is shoulder season?
Every part of the world has its own shoulder seasons, generally based on weather. In many regions, though, where—as mentioned above—summer is peak season and winter is off season, spring and autumn are both considered shoulder seasons.
That means shoulder season is roughly March–April (early May in some places) and September–October (early November in some places). Shoulder seasons are almost the same months in the northern and southern hemispheres, though the seasons themselves are swapped—autumn in one is spring in the other.
When is shoulder season?
While shoulder season weather conditions in your destination will help determine what kind of trip you're taking (and can impact on-the-ground costs), the cost of airfare is typically connected to the season in your departure city—not the destination.
Specific shoulder seasons vary by region and country. Knowing when it's spring or autumn in the hemisphere you're planning to visit is a good start, but you'll be much better off with details on the exact places you're going.
Australia and New Zealand: mid-February–April, September–early December in Australia; March–May, September–November in New Zealand
Europe: March–April, October (in some parts of southern Europe where it stays warm later in the year, November may also be part of the fall shoulder season)
North America: March–May, September–November in the United States; May–mid-June, September–October in Canada; May, October–November in Mexico
South America: March–May (unless it's Brazil, in which case "after Carnival" is more accurate), September–November
Caribbean: May–early June, late November–mid-December
Africa: Travel seasons vary significantly by region on this enormous continent. In East Africa, shoulder season is October–November. In North Africa it's October–November. In Southern Africa it's April and September–October. And in West Africa it's May and October
Asia: Travel seasons vary significantly throughout Asia, particularly between mainland countries and island nations. In Central Asia, shoulder season is July–August (great for mountain areas, very hot otherwise). In Japan it's March, late May–June, and September–mid-December. In China, it's mid-March–April ad September–October. In Taiwan, it's ate May–June, and in South Korea, it's April–May an dSeptember–October. In South Asia shoulder season is June–November. In Southeast Asia, it's March–May (hot but dry) and November.
West Asia/Middle East: March–May, September–November (except during religious festivals)
>>Join Going and get cheap flights and travel tips delivered right to your inbox.
Last updated Jun 12, 2023