What is a Fare Alert?
Fare alerts monitor the price of specific flights or flight routes and notify consumers when the price changes.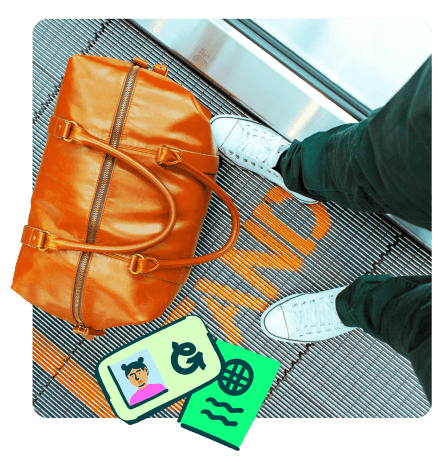 Meet the travel membership saving you hundreds of dollars on flights. We've helped millions travel and experience the world without breaking the bank.
How can a fare alert help me find cheaper flights?
Travelers who set fare alerts for desired flights or routes receive email or text updates when ticket prices fluctuate. If you know when and where you'd like to fly, setting a fare alert allows your preferred flight search aggregator or OTA (online travel agency) to keep an eye on ticket costs for you so you don't have to revisit the site and repeat your search to see if prices have changed. 
Fare alerts can let you know if ticket costs have suddenly dropped or are on the rise so you can get the best deal when booking your flights.
What are the limitations of fare alerts?
Traditional fare alerts like those offered by OTAs only track a specific itinerary from one city to another (or up to seven departure and arrival airports in the case of Google Flights) and you'll need to choose specific travel dates. 
This means if you just want to go anywhere in Europe anytime in the spring, you'd need to set hundreds of fare alerts to cover all the possibilities. Even if you have specific dates, if you were to set alerts from your home airport to a dozen airports in Europe, you could still miss an amazing deal to a nearby airport if it wasn't covered by one of your alerts. 
Additionally, the alerts aren't instantaneous. They're typically sent on a bit of a delay, and these alerts rarely catch a Mistake Fare, which is when an airline accidentally discounts a flight by significantly more than they mean to (and the error is typically corrected within a few hours).
How do I set a flight price alert?
Most flight search aggregators and OTAs offer free fare alerts on their website or app. Check out our detailed fare alert guide with instructions on how to set fare alerts on Google Flights, Skyscanner, Kayak, and Momondo.
If you're more flexible on dates and destination, join Going. Our team of flight experts is constantly searching for amazingly cheap flights to destinations around the world, and when we find a great deal departing from one of your selected airports, we email you instructions on where to find the deal and how to book it directly with the airline or via a site like Google Flights or Skyscanner.
Last updated Jun 12, 2023